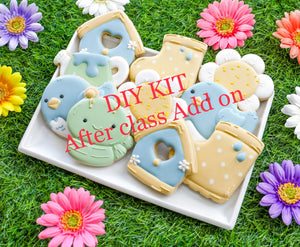 This is a great add-on to the Spring Fun cookie class! 

You will get 12 vanilla bean cookies (2 of each design) just like the cookies we decorated in class, and 4 bags of icing, skewers and directions.
This is a great family activity,  kids (and adults) love to decorate and eat their perfect little piece of art! 
Cookie DIY kits are also available for after the cookie decorating class on Saturday March 18.